LTP 1185
-37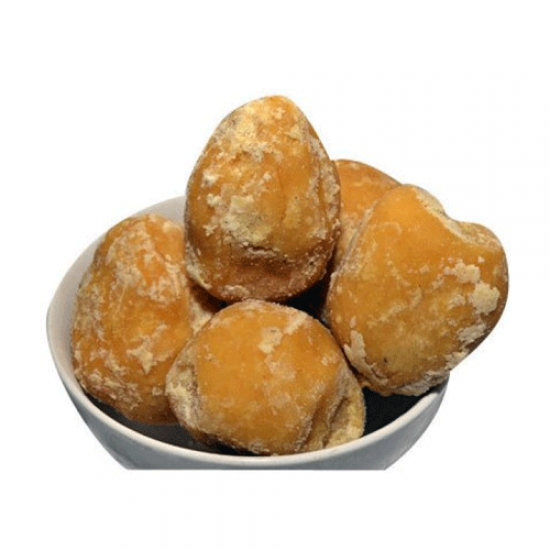 Gur (Feed Grade)
Overview
Gur/Jaggery is a pure, traditional, unrefined form of sweetener. This is a low grade non-centrifugal ancient sweetening agent in India and other countries. Gur/Jaggery is commonly known as Gur in India, Desi in Pakistan, Panela in Mexico and South America, Gur/Jaggery in Burma and African countries, Hakuru in Sri Lanka, Naam Taan Oil in Thailand. It is a natural mixture of sugar and molasses. 
It is a low grade non-centrifugal sweetener prepared from Sugarcane and certain species of palm, consumed in India, Pakistan, Bangladesh, Africa, Myanmar, China, Indonesia, Brazil and many other countries. In India, Gur/Jaggery is mainly produced from Sugarcane. 
If pure clarified Sugarcane juice is boiled, what is left [usually possessing sucrose (65-85%)] as solid is Gur/Jaggery. It is a brown raw mass of sucrose which gets its color because of other elements found in concentration such as wood, ash and bagasse.
It is different from Khandsari sugar, which is a finely granulated, crystallized Sugar that contains 94-98% sucrose. It differs from refined Sugar to the extent that the latter mainly consists of glucose and fructose, while the prior contains glucose and sucrose. Gur/Jaggery also has minerals and vitamins which are absent in refined sugar. In terms of physical properties, Gur/Jaggery is not brick hard, but is easily breakable and looks clean.  
India is the largest producer of Gur/Jaggery in the world with a 70% share of global production. The major Gur producing states in India are Uttar Pradesh, Maharashtra, Karnataka, Tamil Nadu and Bihar. These five states contribute more than 80% of Gur/Jaggery production. 
Gur/Jaggery industry is very popular in Uttar Pradesh, which is the leading producer in the country. It contributes more than 40% to total Gur/Jaggery production in India. 
India is majorly exporting Gur/Jaggery to Sri Lanka, Nepal, Benin, Indonesia and USA.
Futures brochure
Commodity Snapshot
| File Type | Margin Date | Expiry | IM | EM | Add. PEM | TM | Add. Long | Add. Short | SPCML | SPCMS |
| --- | --- | --- | --- | --- | --- | --- | --- | --- | --- | --- |
| Contract | Expiry | Basis Location | Location | Premium/Discount |
| --- | --- | --- | --- | --- |
Chart
OI
Change OI
Vol
IV
LTP
Net Change
Buy Qty
Buy Price
Sell Price
Sell Qty
Strike Price
Sell Qty
Sell Price
Buy Price
Buy Qty
Net Change
LTP
IV
Vol
Change OI
OI
Chart

Contract Specs
Get information about quality specifications, trading and delivery units, delivery centers etc.

Product Note
Information about the products, trading parameters, delivery procedure, clearing and settlements.

Commodity Performance Review Report
Get daily updates on products.
Get In Touch